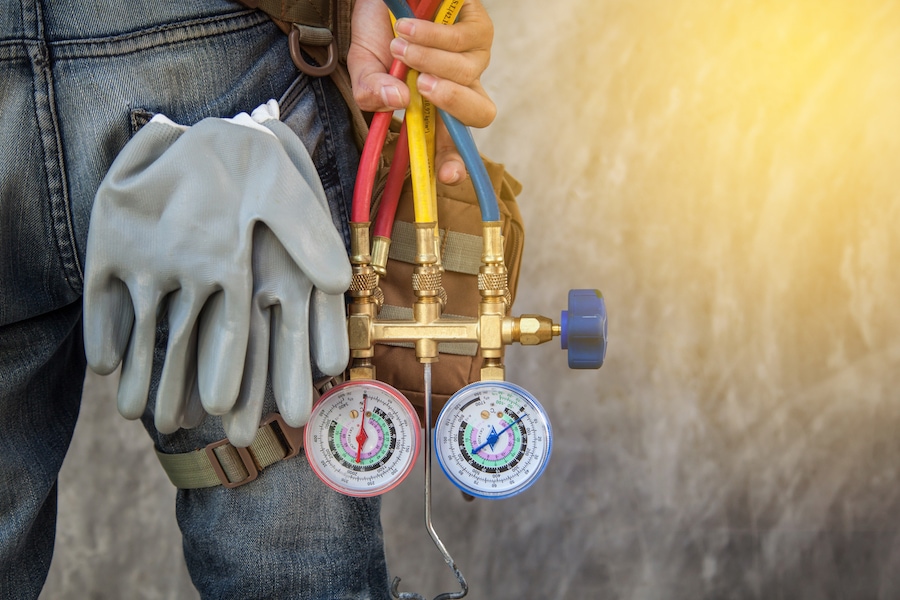 As the leaves change color and the temperatures drop here in West Bloomfield, it is time to start thinking about getting your home ready for the colder months ahead.
The most important action to take is to ensure your furnace is in top-notch condition.
At Zilka Heating and Cooling, we specialize in providing exceptional heating, ventilation, and air conditioning (HVAC) services all throughout the West Bloomfield area. Whether you need AC repair, furnace installation, or HVAC maintenance, we have you covered.
Be proactive about your comfort by scheduling your furnace maintenance visit. For a limited time, we are offering a Fall Furnace Tune-Up special for just $49.99!
Schedule your service today to start enjoying all the benefits of routine maintenance.
Why You Need a Fall Furnace Tune-Up
Your furnace works hard to keep your home warm during the winter months—but you turn it off for the spring and summer. That's why it is critical to schedule maintenance before you go to crank up the heat on a chilly evening. Our professionals will ensure it operates efficiently and safely during a routine visit.
Here are a few compelling reasons that explain why scheduling a fall furnace tune-up is essential:
Improved Efficiency
A well-maintained furnace operates at peak efficiency, which translates to lower energy bills. When our experienced technicians perform a thorough inspection, they can identify and address any issues before they have the chance to progress any further.

According to the Indoor Air Quality Association, routine HVAC maintenance can help reduce the risk of costly breakdowns by as much as 95 percent. Protect your equipment and your wallet by being proactive and scheduling your annual furnace tune-up.

Enhanced Safety
Safety should always be a top priority, especially when it comes to heating systems. During your tune-up, our experts will check for any potential safety hazards, such as gas leaks or carbon monoxide leaks.

Prolonged Lifespan
Routine maintenance can extend the useful service life of your furnace. By addressing minor issues before they turn into major problems, you can avoid costly repairs or premature replacements.

Consistent Comfort
No one wants to deal with a sudden furnace breakdown in the middle of winter. A fall furnace tune-up ensures that your heating system is reliable and provides consistent warmth when you need it the most.
Our Comprehensive Fall Furnace Tune-Up
At Zilka Heating and Cooling, we take pride in offering top-notch HVAC services to West Bloomfield homeowners. Our Fall Furnace Tune-Up is a comprehensive service designed to keep your heating system in optimal condition.
Here is what you can expect when you choose us for your fall maintenance needs:
Thorough Inspection: Our certified technicians will carefully inspect your furnace, checking for any signs of wear and tear, blockages, or potential issues.
Cleaning and Lubrication: We will clean and lubricate critical components to ensure smooth and efficient operation.
Filter Replacement: A clean filter is essential for good air quality and system performance. We will replace your filter as needed.
Safety Checks: We will conduct safety checks to identify and address any potential hazards.
Efficiency Optimization: Our team will fine-tune your furnace to maximize its efficiency, reducing energy consumption and lowering your bills.
You don't need to look very far for trusted HVAC services—our experts are your local heating and cooling experts, ready to serve you with a smile!
Don't Miss Our Special Fall Furnace Tune-Up Offer!
Take advantage of our $49.99 Fall Furnace Tune-Up special for a limited time only! This is a fantastic opportunity to ensure your West Bloomfield, MI, home is cozy and warm throughout the winter while also saving money on energy bills. Contact Zilka Heating and Cooling to schedule service by calling (248) 567-2623 or request service online today.